MATTHEW OLSMAN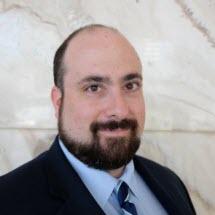 Managing Attorney
Matt attended University of San Francisco for both Undergrad and Law School. He received his California Bar License in 2013 and has continuously been practicing law.
Arash is a familiar face at most California detention centers, where immigrants are commonly held. Arash's personal belief is that the criminalization of the efforts of men and women who simply want to create better lives for their children is severely unAmerican. Consequently, Arash also appears frequently before the San Francisco Immigration Court and is in frequent correspondence with the San Francisco Immigration and Customs Enforcement (ICE) Field Office, and the San Francisco Asylum Office. He has also argued cases before the Chicago Immigration Court and does not hesitate to get behind the wheel or on a plane in pursuit of justice for his clients.
Matt is already a fine Criminal Defense Attorney, but he is now eager to advance his Immigration Law experience. Since many immigration cases can be affected by prior convictions, Matt is an invaluable resource for our clients.
AREAS OF PRACTICE
Citizenship and Naturalization
Permanent Residency (Green Card)
Asylum
Immigration
Criminal Defense
Domestic Violence and Neglect
DUI/DWI
Car Accident
BAR ADMISSIONS